Sutter Creek – Wedding Venues & Party Rentals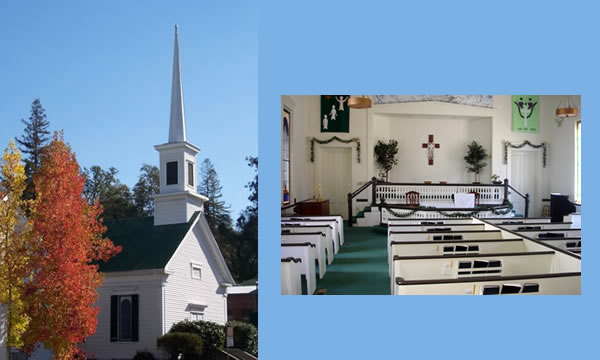 Creekside United Methodist Church
This beautiful, historical, and classic church is the perfect venue for a wedding. The charm radiates inside and out and it is located in the heart of Sutter Creek. With a large social hall attached, complete with a kitchen, it is perfect for the reception too.
Office Hours
Lynn Reich, Church Administrator. Office hours: Monday and Tuesday from 9am to 1pm.
Mark Smith, Pastor. Office hours: Tuesdays from 9am to noon.
Church Services are 11am on Sundays.
For questions on scheduling a wedding, please call (209) 267-0226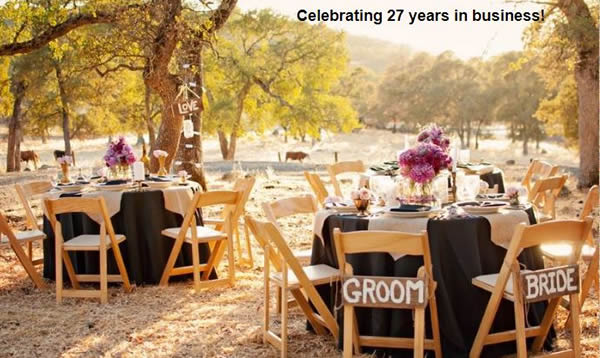 Party Smart Rentals
95 Old Ridge Rd.
Sutter Creek, CA 95685
209 267-5822
partysmartrents@aol.com
http://www.partysmartrentals.com
The Sierra Foothills top choice in party rentals with 23 years in business-where there is never a deposit for your event. It's never too late to make your party plans! BUT better to make them early! Let us help you to plan for the event of a lifetime and within your budget! Party Smart Rentals brings you full party rentals with a strong commitment to Excellence in Customer Service.