Sutter Creek Gift & Home Decor Shops
Sutter Creek is home to some of the most unique and interesting Gift & Home Decor Shops in Amador County. Main Street Sutter Creek is lined with a variety of Gift Shops as well as shops for decorating your home. Enjoy browsing these Sutter Creek shops while partaking of our historic small town atmosphere. California Gold Country Shopping at it's finest.
A unique blend of new and old awaits shoppers at The Antique Gardener. Enjoy shopping for terra cotta planters with moss patina, Guy Wolff pottery, garden ornaments and statuary, hummingbird feeders, cards and gifts and seasonal decor.
Browse an ever-changing selection of European and American antiques, specializing in galvanized tubs and planters, metal garden chairs and architectural salvage. Soaps, lotions and candles lend fragrant counterpoint to the inviting displays. Succulents, herbs, perennials and unique containers filled with freshly planted flowers can be found in the garden outside.
Drop into The Antique Gardener Wednesday-Sunday 11-5.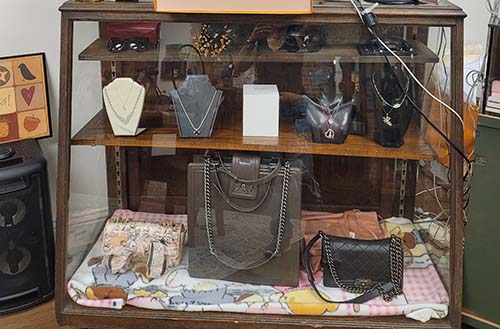 Ambiance Home Décor & Boutique
30 Main Street
Sutter Creek, California 95685
Bright + Beautiful
Curated gift boxes and baskets take the guess work out of giving a perfect gift. Select from one of our themed baskets or design your own by shopping our individual cart or by chatting with one of our gift specialists.
A little shop of needful things.
This is a locally owned shop by 3 Chicks in Sutter Creek. They feature a wide array of gift items and home furnishings.
An integral part of planning for this special day is choosing the flowers that reflect who you are. From styles to colors to flower varieties, there are many exciting choices to be made. Whether you know exactly what you want or need some help in making these decisions, Kathy Hansch of Kathy's Wedding Flowers is there to help you.
Serving Amador County and surrounding Northern California areas, we've provided flowers for weddings at wineries, alpine meadows, private back yards, the beach, and of course church settings. We are also glad to offer "Green" weddings, providing a wide variety of flowers all grown within California.
Home Inspired
85 Main Street
Sutter Creek, California 95685
Phone: 916-204-0226
Instagram
Home Inspired is a Home Decor store featuring home accessories, art work, small furniture, pillows and throws along with kitchen and bath decor and lots more. We believe that the accessories are the finishing touches; the jewelry that pulls the entire space together. We have curated a classic collection of decor that we feel will give your home a timeless look.
We stay current and on trend with our offerings but we are not "trendy". We also offer interior design services from home editing to re-models, call us to make an appointment for a design consultation (916) 204-0226.
Come and visit Thursday – Sunday 10 am – 5pm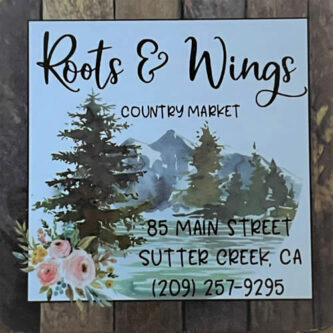 Beautifully crafted farmhouse-style handmade furniture, one of a kind gifts, infant and children clothing and gifts.