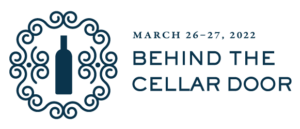 Behind the Cellar Door, the Amador Vintners Association's premier interactive wine country event, returns March 26 & 27. The weekend features wine-focused activities at 40-plus Amador wineries showcasing the beautiful vintages crafted by Amador winemakers.
Get more information
https://amadorwine.com/BCD/
Oenophiles of all levels will step Behind the Cellar Door to explore the art of winemaking and have the opportunity to connect with winemakers in a hands-on fashion. Participants have the chance to walk through century-old vineyards and state-of-the-art wineries with winemakers and glean insider knowledge. The tours will cover facts about the terroir and guests will handle the mineral-rich, granitic soils of the region, conduct experiments with blending and aging vessels and take part in other informational activities during the two-day experience.
"In Amador we really have the option to get wine lovers behind the scenes in a way that just isn't possible elsewhere," explained Amador Vintners Association Executive Director Margaret Schroeder. "No other event will offer so much potential for personal connections between winemakers and wineries and participants since many of our wineries are smaller boutique wineries or are family run wineries with personnel who are passionate about sharing the wine heritage."
Behind the Cellar Door's two-day, reservation-only format allows participants to blaze their own trail through the six sub-zones of Amador Wine country — Fiddletown, Shenandoah, Amador City, Drytown, West End and Sutter Creek — based on their unique interests. To do so, the vintners' association has partnered with CellarPass, which allows participants to easily map their journeys across the region. Guests may select up to four winery experiences per day for a seamless guest experience. A limited number of single-day and designated driver passes are also available.
Most wineries will offer outdoor experiences and simultaneously support COVID-19 social distancing best practices to ensure the safety of all guests. Tickets are available for purchase online at amadorwine.com/bcd for the rain or shine event and start at $65 for one-day passports and $95 for two-day passports. Behind the Cellar Door is sponsored by Amador Vintners Association, Harrah's Northern California, Sacramento Media and CAP Radio.