Make Sutter Creek part of your Holiday Tradition
Explore the many reasons to visit Sutter Creek this holiday season.

Make the Season Bright!
Sutter Creek Holiday Light Tour
December 1st to December 31st (nightly 5:30-9pm)
Residential and Business & Organization light displays for locals and visitors to enjoy. Featuring Candy Cane Lane on the bridge near City Hall.
View Map Below

Red Lights = Businesses & Organizations

Green Lights = Homes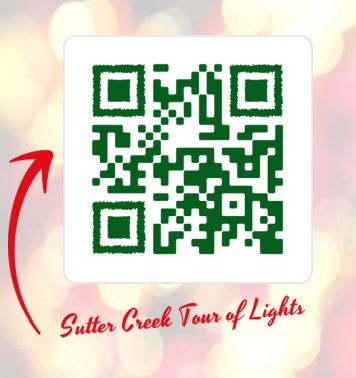 Let's Roam Scavenger Hunt
Discover Sutter Creek as you walk over the footsteps of California's oldest explorers! Sutter Creek was the birthplace of the California Gold Rush, and since then has grown into one of the most unique vacation spots in the entire state. Explore and adventure through it in the Sutter Creek Scavenger Hunt! With amazing modern hotspots, and historical wonders, your and your team will find yourselves walking through history and completing an exciting and memorable Scavenger Hunt!