Daffodil Hill does not plan to open for the 2022 season … but don't despair!!
You can still enjoy the Daffodils in bloom in Sutter Creek! 10,000 Daffodils were planted by the City of Sutter Creek and are already gracing this Gold Country hamlet this spring! And many thousands more will be blooming throughout Amador County this Spring, so don't wait to visit and enjoy the beauty of Sutter Creek.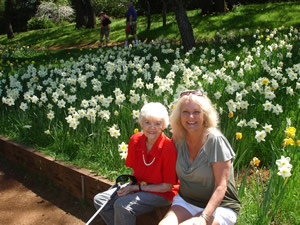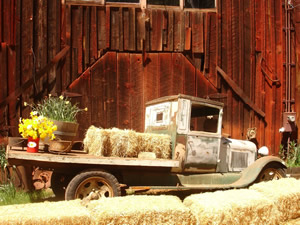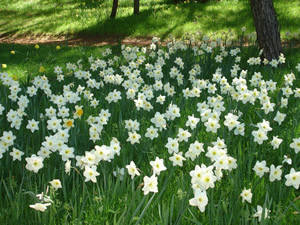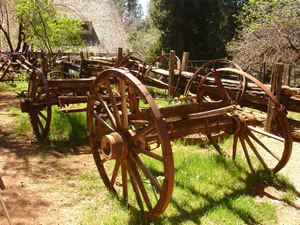 Daffodil Hill – 131 Years of Tradition
& Beauty in Amador County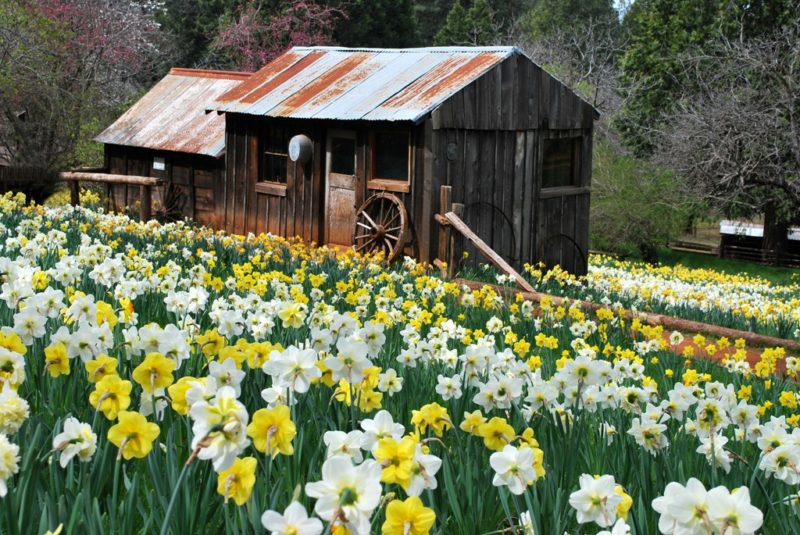 About Daffodil Hill
Daffodil Hill is a ranch owned by the McLaughlin family since 1887. In the early days of the Gold Rush, Daffodil Hill was a regular stopping place for teamsters hauling timber from the Sierras down to the Kennedy and Argonaut Mines, and for eastbound travelers heading for the Comstock Lode on the Amador-Nevada Wagon Road (Highway 88).
In 1877, after coming west from New York and Ohio, Arthur McLaughlin and his wife, "Lizzie" van Vorst-McLaughlin purchased the ranch from Dutchman Pete Denzer, who planted a few daffodils around his residence in remembrance of his home country of Holland. Arthur and Lizzie continued to plant additional daffodils to beautify the ranch.
Daffodil Hill is situated in a beautiful mountain setting at the 3,000 foot elevation in Amador County. With pine trees, the original 1880's barn, wagon wheels, gold rush era mining equipment and antique farming implements, it appeals to anyone with a love of nature and history. Flowers are everywhere and peacocks, chickens, miniature donkeys (Rosie and Sunshine), and a horse (Hannah) are also there for young and old alike to enjoy.
Over a Century of Nurturing
Today, much of the landscape around the old homestead is covered with several varieties of daffodils. The McLaughlin's descendants have continued to personally plant several thousand new bulbs a year. In the past several years an average of 16,000 daffodil bulbs per year have been planted by the Ryan brothers and their families, great grandchildren, great-great grandchildren, and great-great-great grandchildren of Arthur and Lizzie. It is estimated that today, Daffodil Hill is carpeted with approximately 300,000 bulbs when in full bloom.